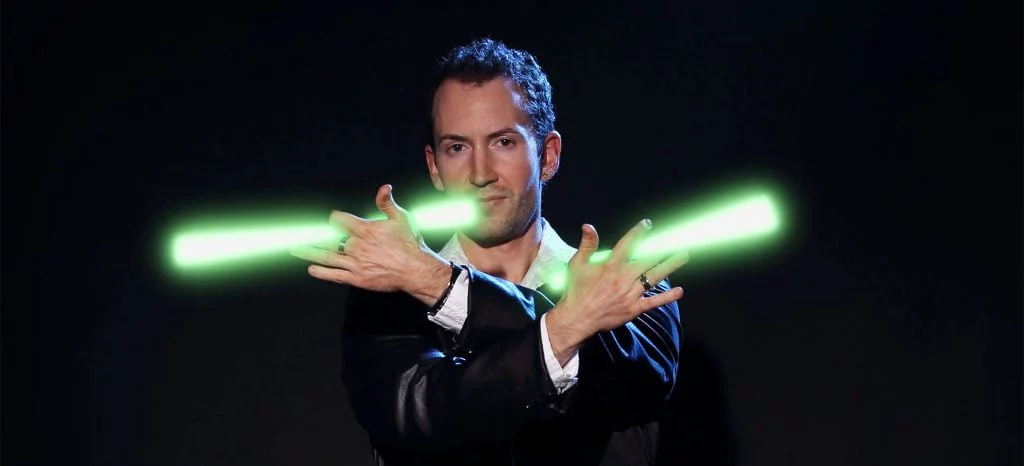 "Sumergir la gente que te escucha dentro de un universo de emociones, conectar con ellos, transmitir… Esencialmente, SENTIR. Crear una interacción completa que te permita ver en sus expresiones los efectos de cada pulsación, cada cadencia rítmica, viajando a través del espacio y el tiempo para reflejarse en sus cuerpos como una ola de placer. Observar cómo se radian estas mismas emociones desde el artista hasta aquél que le escucha, ve y percibe, convirtiéndose en el acto en un artista de la apreciación, en una prolongación etérea del instante que les une uno con otro."

Reír, llorar, emocionarse, estremecerse, ser transportado por un momento eterno a un mundo intangible en una espiral de sensaciones, en una amalgama de sentimientos
Con estas palabras puede resumirse la visión ecléctica, universal y emocional del arte de Neo M, artífice y creador de Visual Drums, cuya filosofía se rige por la total y absoluta convicción de creer firmemente en todo lo que hace.
"Things are only impossible until they're not" – Jean-Luc Picard
Músico, productor, escritor e ingeniero de telecomunicaciones con máster en comunicación y producción audiovisual digital. Inmerso en la música desde los 6 años, las producciones y actividades musicales de Neo M abarcan toda tipología de estilos, desde el rock hasta el jazz, pasando por R&B, funk, pop, house, dance, salsa, bossa nova, bebop, soul, fusión…, y sin cerrar la puerta a ningún estilo que quede por descubrir.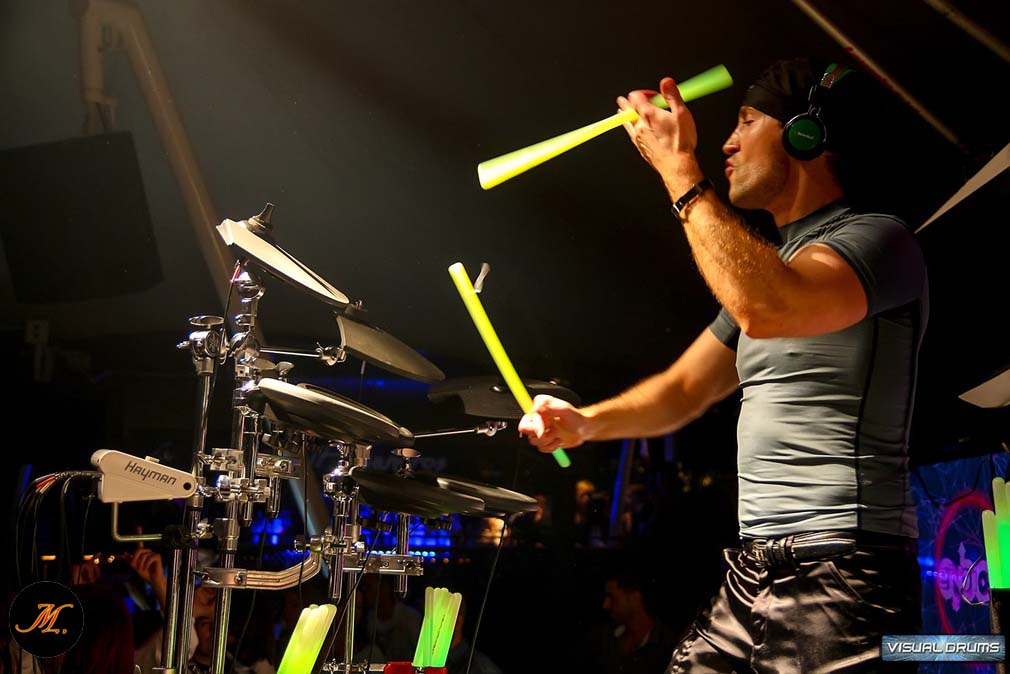 Esta multitud de influencias se pueden apreciar en la versatilidad y creatividad presentes en cada una de sus interpretaciones, en las cuales se plasman todos estos años de actividad artística, liderando más de 70 grupos y proyectos musicales de estilos diversos que han forjado su sonido simultáneamente compacto y heterogéneo.
Actualmente, Neo M centra su actividad principal en la producción e interpretación dentro del grupo de rock pop electrónico Kings of Cydonia y en su proyecto como artista independiente Visual Drums.
VISUAL DRUMS
The Visual Music Revolution
Entre diversas formaciones musicales como miembro y productor musical, Neo M inicia en 2010 un proyecto personal como solista en el que pone en práctica un principio innovador:
"Si la música es esencialmente energía sonora transmitida en forma de vibraciones acústicas a través del aire…, por qué no transmitirla también visualmente mediante ondas de expansión lumínicas?"
La esencia de esta interpretación es comunicar emociones de forma acústica y visual simultáneamente, consiguiendo que cada actuación sea un espectáculo diferente, espontáneo, dinámico e interactivo, donde la improvisación y la conexión con el espectador dejan camino libre a la expresividad y la creatividad.
Inicialmente el proyecto fue concebido como una cápsula evolutiva de 3 fases, de las cuales recientemente se ha implementado la segunda.

Hasta el 2017 se utilizó un primer prototipo de batería electrónica que permitía poner en escena una triple improvisación de técnica musical, coreografía de baile y showmanship. Posteriormente, y en un proceso que duró 3 años, se diseñó y construyó el prototipo actual, conocido como "batería visual interactiva", que permite generar todo tipo de sonidos y animaciones visuales simultáneamente.

Actualmente, la misión de Visual Drums es hacer llegar a todo el mundo esta nueva forma de comunicación y percepción, encabezando el inicio de una nueva era: "La era de la Luz".