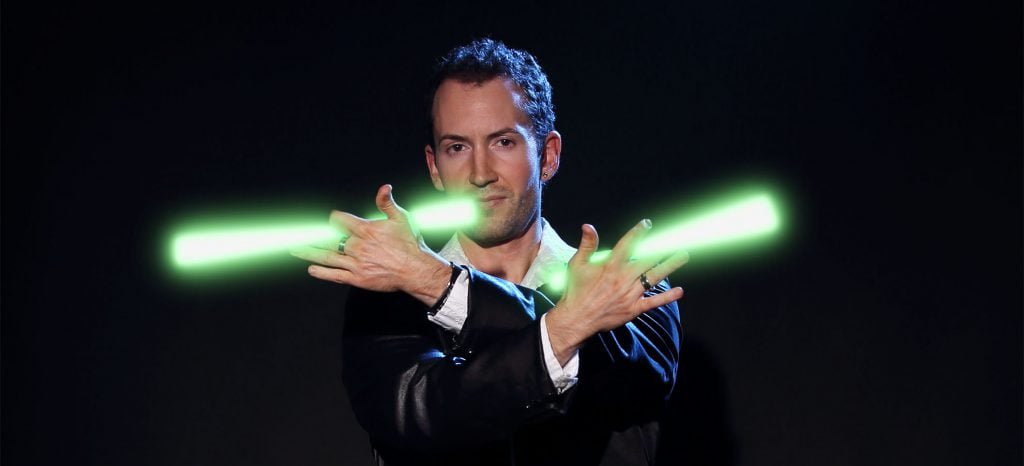 "Submerging the audience in a universe of emotions, connecting with them, transmitting… Essentially, FEELING. Generating a complete interaction that allows you to see in their expressions the effects of each pulsation, each rhythmic cadence, travelling through space and time to reflect in their bodies as a wave of pleasure. Observing how these same emotions radiate from the artist to the person who watches, listens and perceives him, turning the latter into an artist of appreciation, into an ethereal extension of that time flash that unites both in one."

"Laughing, crying, moving, shaking, being transported for an eternal instant to an intangible world within a spiral of sensations, within an amalgam of feelings."
These words would summarize Neo M's eclectic, universal and emotional perspective on art. Author and developer of Visual Drums, his philosophy rises from the total and absolute conviction of firmly believing in everything he does.
"Things are only impossible until they're not" – Jean-Luc Picard
Musician, producer, writer and telecommunications engineer with a master's degree in digital audiovisual production and communication. Surrounded by music since the age of six, Neo M's musical activities and productions include all kind of styles, from rock to jazz, R&B, funk, pop, house, dance, salsa, bossa nova, bebop, soul, fusion…, and always leaving an open door for any style that remains undiscovered.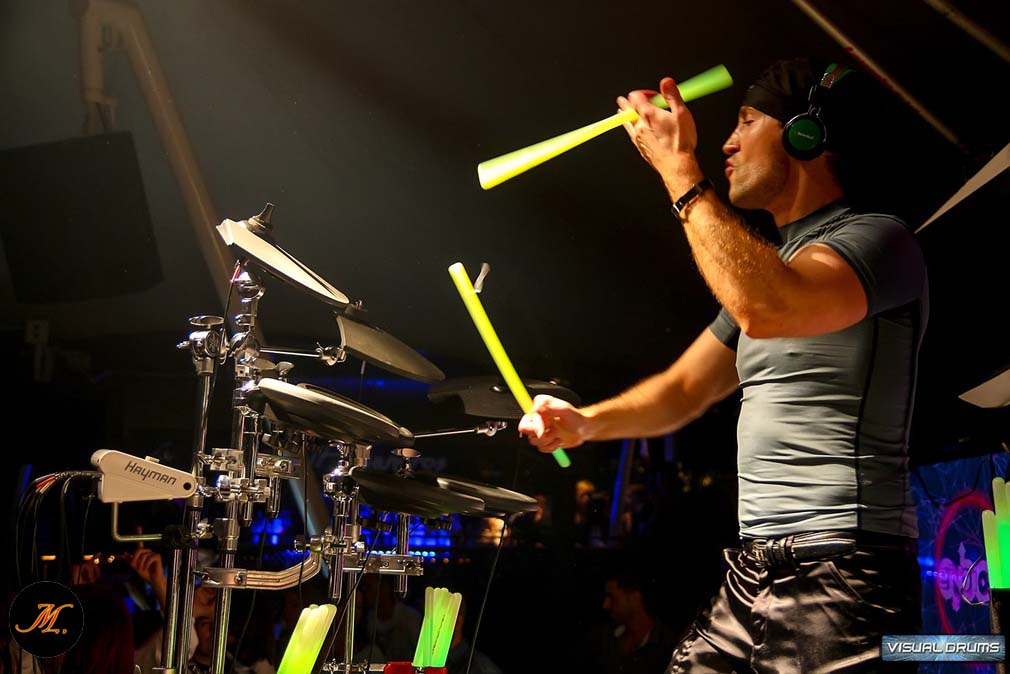 All these influences can be perceived in the versatility and creativity that characterize each of his performances, in which all these years of artistic activity are reflected, leading more than 70 bands and musical projects of different styles that have brought him to forge and build up his simultaneously compact and heterogeneous sound.
Currently, Neo M focuses his main activity on production and performance in the electronic rock pop band Kings of Cydonia and his independent project as solo artist Visual Drums.
VISUAL DRUMS
The Visual Music Revolution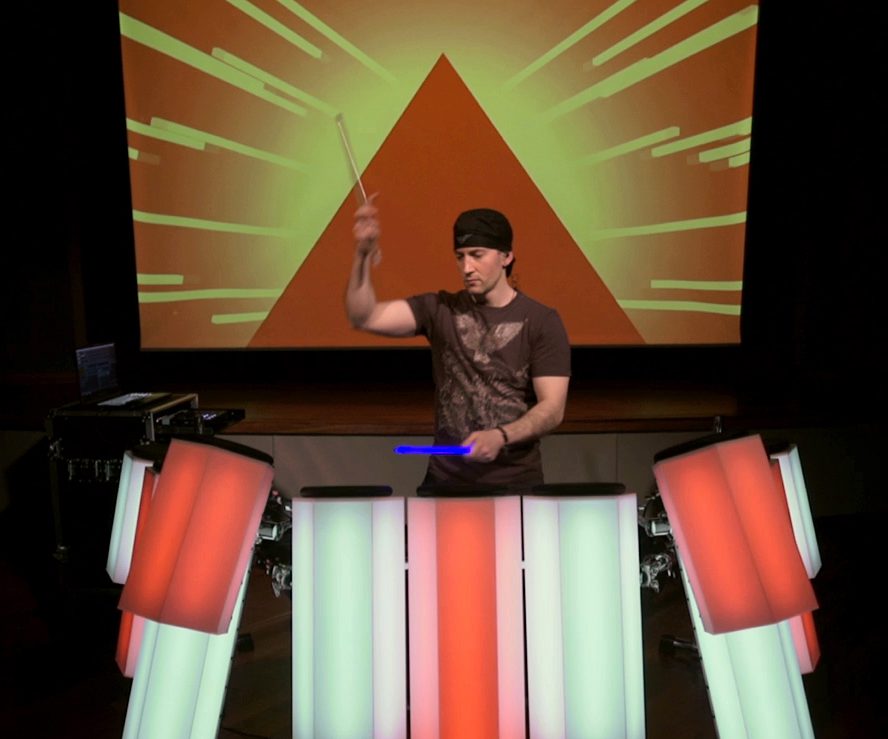 Among several bands as musician and producer, Neo M sets up in 2010 a personal project as a soloist based on an innovative principle:
"If music is essentially sound energy transmitted in the form of acoustic vibrations through the air…, why not also transmit it visually through light expansion waves?"
The essence of this interpretation is to communicate emotions in an acoustic and visual way simultaneously, making each performance a different, spontaneous, dynamic and interactive show, where improvisation and connection with the audience lead to absolute freedom for expressivity and creativity.
The project was initially conceived as an evolutionary capsule of 3 phases, the second of which has recently been implemented.

Until 2017, there was a first prototype of electronic drum kit created with the purpose of a live triple improvisation on musical technique, dance choreography and showmanship. Subsequently, and in a process that took up to 3 years, it was designed and built the current prototype, known as "interactive visual drum kit", which allows all kind of sounds and visual animations to be played simultaneously.

Today, the mission of Visual Drums is to spread this new form of communication and perception around the world, headlining the dawn of a new era: "The era of Light".